Sponsors
If you would like to become a sponsor of IVA.co.uk then please
contact us.
Premium Sponsor
Thank you to our Premium Sponsor
IVA.com
IVA.com has dedicated senior debt consultants. No call centers. You will be treated as an individual and not a number
Excellent customer service. Client login area.
0800 324 7011
Standard Sponsors
Thank you to our Standard Sponsors
Knightsbridge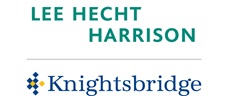 Welcome to Lee Hecht Harrison, the world's leading talent development and transition company. We help businesses simplify the transformation of their talent and workforces to accelerate results and reduce risk. And we help individuals build their careers within their companies, or in transition to new opportunities.
http://www.lhhknightsbridge.com/en-ca/
McCambridge Duffy

McCambridge Duffy are based in Northern Ireland and focus on IVAs and DMPs.
McCambridge Duffy
Atlanticfinancialmanagement.com

Helping you tackle the debts that can make your life so difficult is the one thing that Atlantic wants to be able to do for you.
We treat your case in complete confidence
We offer all-round debt advice and a full range of Debt Solutions for all UK legal jurisdictions (i.e. England & Wales, Scotland and Northern Ireland)
atlanticfinancialmanagement.com
www.x-debt.co.uk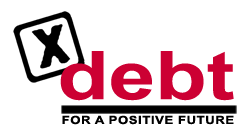 Struggling with debt?
We can help you with IVA advice:
Affordable monthly payments
Free impartial advice
Qualified expert consultations
Good acceptance rate
Free of charge independant financial review
www.x-debt.co.uk
Jameson Smith & Co

Jameson Smith & Co provides company insolvency advice and solutions. Services include, but not limited to, Company Voluntary Arrangements, Administration, Voluntary Liquidation and general company debt advice.
http://www.companydebt.com/